New Orleans Style art has it influences from France, Spain, and Haiti Today artists live and work in the old French Quarter making art prints, designs, and tiles for the tourist trade. These elements can help decorate any room in your home New orleans Style! Inexpensive art from local artist on the web see his designs and prints at:
http://www.zazzle.com/figstreetstudio*
Read more about him at his home page : http://www.figstreet.com and see samples below.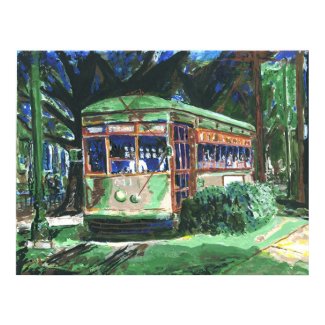 New Orleans Streetcar Painting Posters
by
figstreetstudio
Prints and cards from $1.00 US and up. Large print $20.