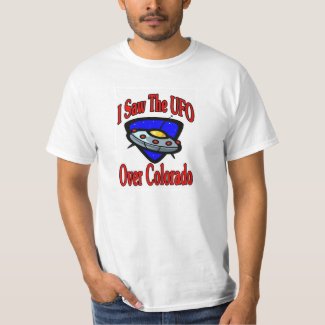 I Saw UFO, Colorado T-Shirt
by
figstreetstudio
http://www.zazzle.com/i_saw_ufo_colorado-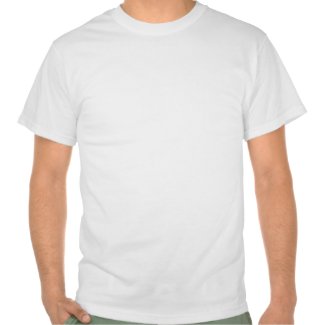 I Saw UFO, Colorado
by
figstreetstudio
Browse UFO
T-Shirts
Comical shirts on current events.
---
"The San Luis Valley of the Centennial State is reportedly a paranormal-rich area of the American landscape, with UFO sightings going back to the 1600s.
When Judy Messoline first moved here in 1995 to raise cattle, she became intrigued by the many UFO stories told to her by the locals. She eventually abandoned the ranch idea and in 2000, built a special UFO Watchtower, a rectangular metal platform standing 10 feet high above the ground where up to 60 people at a time can gather and swap tales of unexplained experiences.
"We see objects that we cannot explain -- lights that go real fast and stop, or they'll go in one direction and suddenly go in the opposite direction without stopping," Messoline told AOL.
"The closest one we saw from here between the tower and the mountains was cigar-shaped -- narrow and really long -- and illuminated from the inside. Over a dozen people saw it moving rapidly from the north to the south."
So far, of the nearly 60 sightings since she opened her alien lookout, Messoline has had 26 sightings of her own."